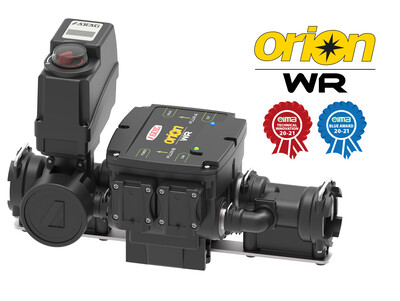 02/11/2020
Orion WR
ORION Wide Range flowmeter
The Orion WR flowmeter is a system for measuring a very wide range of flow rates.
The system consists of a diverter valve and two electromagnetic flowmeters with adjacent measuring ranges (e.g. 0.5-10 l/min and 10-200 l/min). The integrated electronics detects the flowrate and operates the valve to select the appropriate channel for the flow rate to be measured.
At EIMA 2021 it also received two prestigious awards: the "Technical Innovation 2020-21", dedicated to devices with characteristics of absolute innovation, and the "Blu Award 2020-21", attributed to solutions that stand out for their environmental aspects.