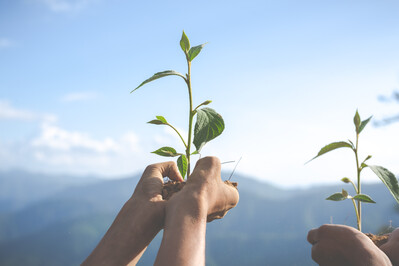 09/11/2022
Arag at EIMA for a sustainable future
Arag, a company founded in 1976 in Rubiera, Province of Reggio Emilia, a leading manufacturer of spraying accessories and weed control equipment in the precision agriculture sector, is a key player in Bologna at the 2022 EIMA International from November 9 to 13.

"Eima," explains Victor Gottardi, Arag's managing director, "is an important international showcase that allows us to keep in touch with our customers and with many industry players: this is an event that we traditionally attend and that cannot be missed. This year as well we are presenting our main new entries, the result of attentive planning supported by our R&D department, which allows us to produce high-quality products, a symbol of "Made in Italy" and which we export throughout the world."

With a history that spans almost 50 years, Arag has become global, with branches in Brazil, Argentina, Australia and more recently the United States and is present on more than 110 markets.

More than 30 product types are featured at the Bologna stand in Hall 37 with an area of 350 square meters. Special attention is paid to five absolute new entries, starting with Flowtron, which was awarded the prestigious Novità Tecnica Eima 2022 prize and presented at the exclusive preview that FederUnacoma organized in Bologna a month before the trade fair. "This award is just the latest goal achieved," Gottardi adds, "which confirms the sensitivity and technological vocation of the company, which already received recognition for the Orion WR flowmeter at the previous edition of the competition. We are constantly investing in technology because we firmly believe that with innovation we can improve the distribution precision of plant protection products, avoiding waste and safeguarding both the environment and human health."

"Flowtron is the result of design studies with mechanical, electronic and software implications," explains Giuliano Pavarini, Arag's sales manager, "it is a solenoid valve designed for applications in spraying, weed control and liquid fertilizer distribution, including on seed drills. It can be operated in pulse-width modulation (PWM), thus adjusting the nozzle flow rate. Therefore, the pressure remains constant and so is the drop size. In fact, thanks to this technology, targeted distribution in terms of position and quantity is possible, adjusting the flow and flow rate of each nozzle precisely, avoiding over- and under-dosage, for economic and environmental sustainability. The technological innovation concerns the double-ring seal, which allows for low moving core travel, i.e., high flow rate, minimal current draw and accurate setting adjustments." Given the uniqueness of the product, Arag decided to protect Flowtron's intellectual property by filing the relative patent application.

To optimize results, CFLD-C and CFLD-XC anti-drift nozzles have been developed: operating without air induction, they are compatible with valves operating in PWM such as the FlowTron. These products are manufactured by ASJ, a group company specializing in the production of both ceramic and plastic nozzles.

Other new products on show in Bologna include Orion 3, a flow meter designed to manage liquid distribution systems on seeding machines that use electromagnetic induction measurement technology, considered to be the most effective and reliable for this type of work. Several flowmeters can be connected via the CAN-Bus port to monitor all seeding lines. Among the key features of Orion 3, making it one of the most accurate systems for precision seeding, is the valve control for output flow rate management.

Versatility and reliability are also the basic characteristics of 852 electric ball valves. Such features make them unique on the market: they allow handling high flow rates, combined with small overall dimensions. The 2-way version (a 3-way version will soon be available as well) has a nominal bore of 20 mm, a gearmotor equipped with a mechanical position indicator to facilitate diagnostics, an integrated watertight connector, and a vent valve to prevent condensate. The T3 fork attachment allows all types of assemblies to be created, reducing system footprint and assembly time.

Other products presented at Eima are the 875 seriesvalves with position sensor, designed to mechanically maintain constant pressures as the number of active outflows on control systems changes, nozzle by nozzle. The built-in position sensor allows the control system to be proactive in managing dispensing upon the changing of feed rate, thus allowing increasingly precise and accurate dispensing as compared with traditional systems.

Finally, the 873T series proportional control valve in can-bus with position sensor and full-close function, specifically designed to manage the auxiliary services of a spraying and weeding machine.

The CAN-Bus control combined with the position sensor enables the pin positioning that determines the output flow rate. By assembling several such valves in line, due to the fully closed position, the distribution of liquid to all services can be controlled, making it possible to implement configurations that would not be possible by means of a standard multi-way ball valve. The gage of internal passages make this valve suitable for high-flow pumps.